Holidays in the Gader valley – enjoy the summer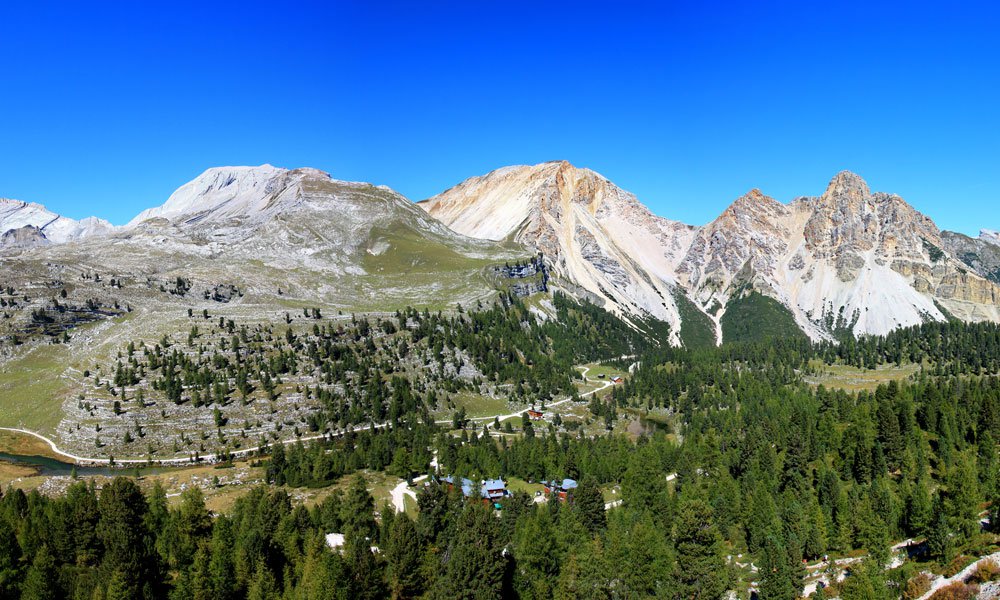 In the summer, extensive hikes are among the most beautiful leisure activities. In the area around St. Vigil / Enneberg, which is, by the way, the most beautiful and sunny of the entire holiday region, you will find over 300 km of hiking trails that lead through the beautiful mountains. Mountainbike enthusiasts will also be happy with a holiday in the Gader valley. A total of 200 km for two-wheelers suitable routes invite you for a tour. The Nature Park Fanes-Sennes-Prags offers a breathtaking view of the Dolomites of South Tyrol and is a popular holiday destination both in summer and in all the other seasons. The landlord will also be happy to accompany you personally during walks or small trips by bike.
Spend the summer on the farm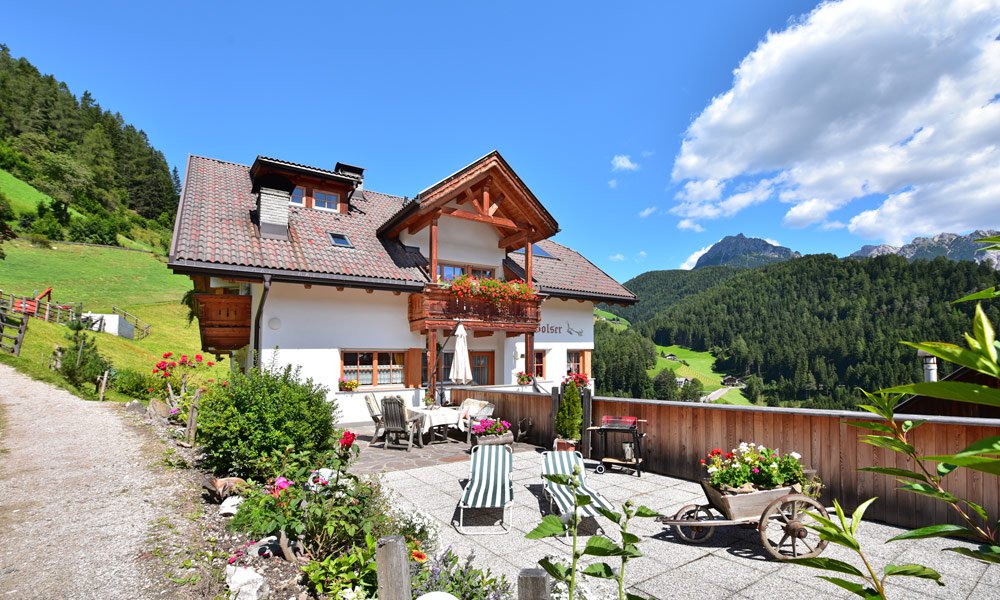 Enneberg is considered to be the sunniest place in the entire region and therefore has an excellent location. On the farm you can enjoy the sun rays on the meadow over warm summers. Here you can relax and unwind. Your children spend time either on the playground or learning about the farm animals. They will actually get exciting insights into life on a farm, feed the animals and help with the farm work during a holiday in the Gader valley. In addition, you have the opportunity to help with the harvest in the farmyard garden and can taste fresh fruits and vegetables. Later they will be processed into delicious jams and juices, which you should not miss at breakfast.