Welcome to the Bolser Hof, your farm at Kronplatz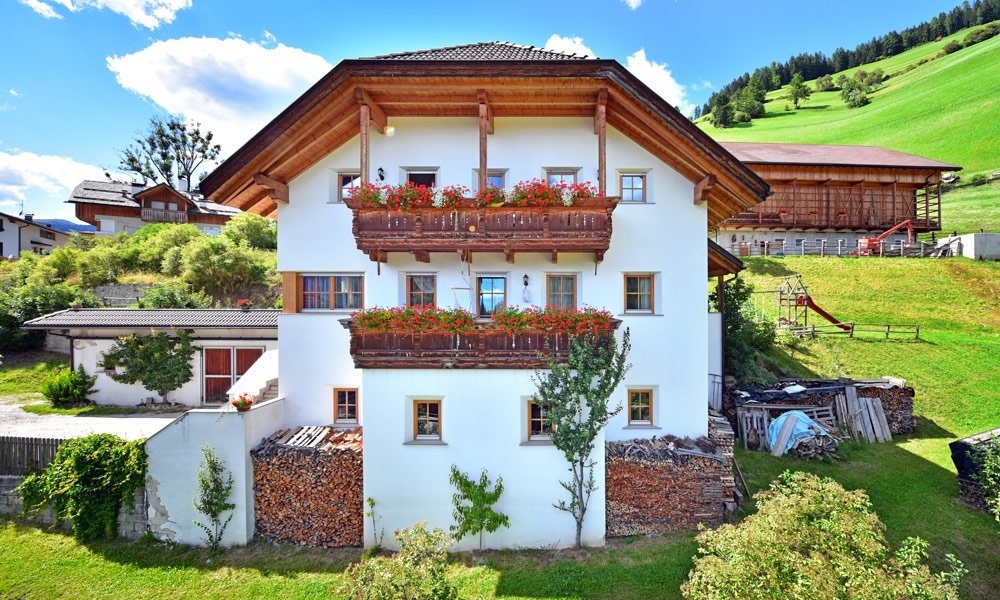 We, the Trebo Family, welcome you to our family-run farm at Kronplatz. Here we live together with our three children Filip, Denis and Sabine. Located in the idyllic Enneberg, just a few kilometers from St. Vigil, our farm is traditionally managed and offers you relaxing holidays at Kronplatz.
What farm products can I taste on a farm?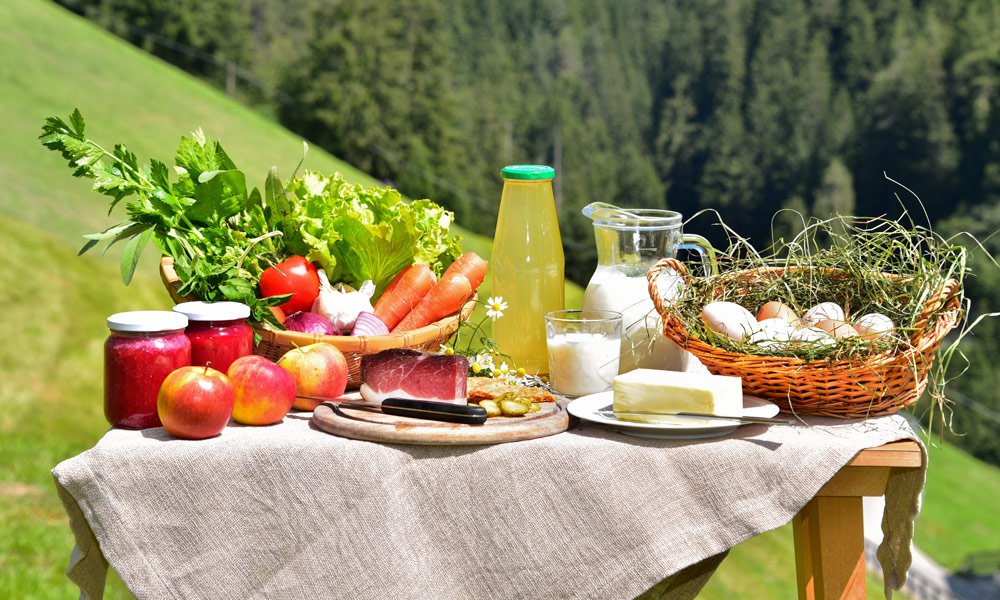 What would a holiday on a farm be without farm produce? With us there are spicy farm bacon, milk, butter and many other delicacies, so you start strengthened in the morning  in the new day. The breakfast starts with fresh rolls, which we also bring you with our bread service. There are various bread spreads and local specialties.
Enjoy nature at first hand during farm holidays at Kronplatz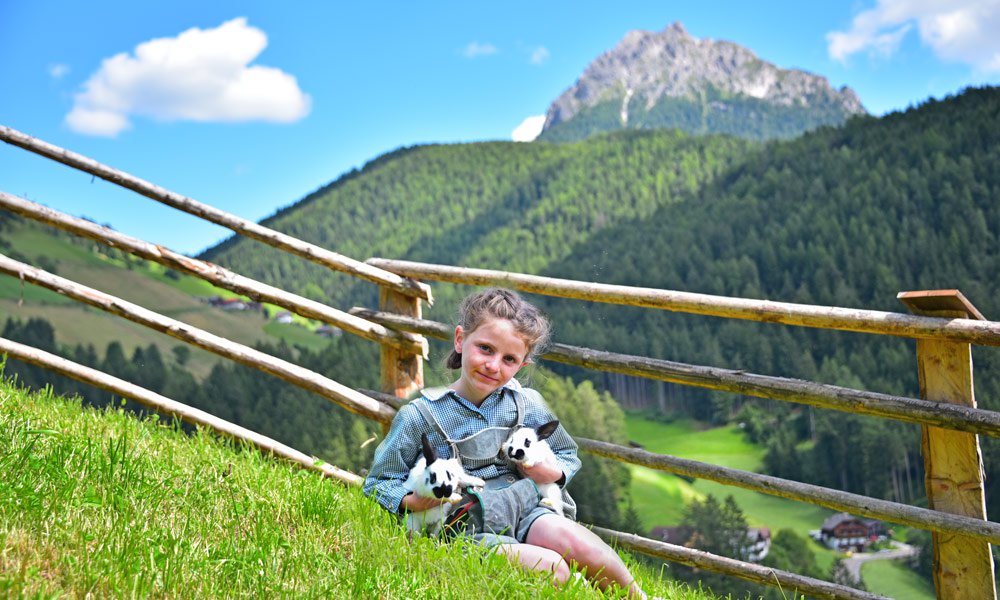 There are numerous animals at our farm, which will delight both young and old guests. For parents with children, we also offer childcare, where the little ones can get to know the animals, learn interesting stories about nature and help with the farm work. Alternatively they can go to the playground, find new friends and experience many adventures.